Here is the begining, where Master Yek tried the sudden use of hard force and was bounced back by Dr Yan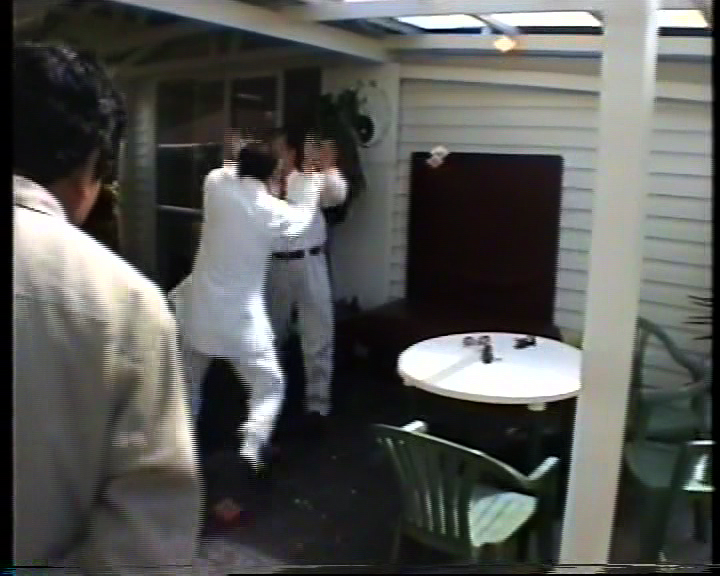 The following are some more photo's of the specific trick using the low couch behind.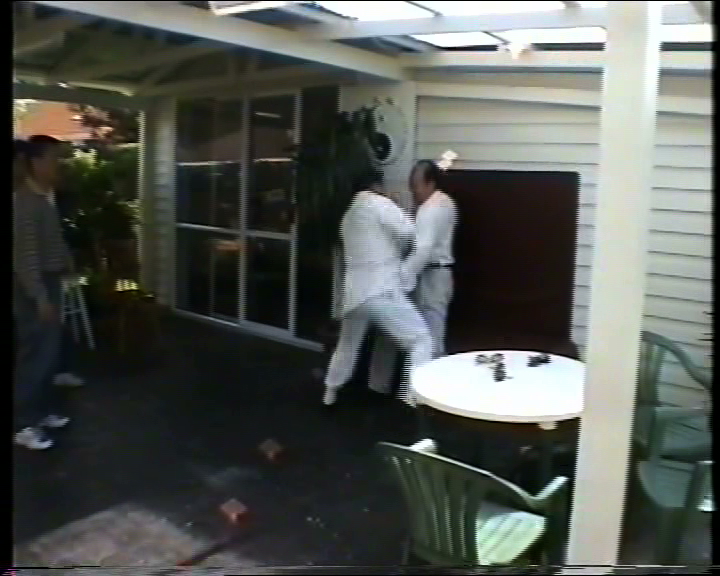 Master Yek driving Dr Yan hard into the couch behind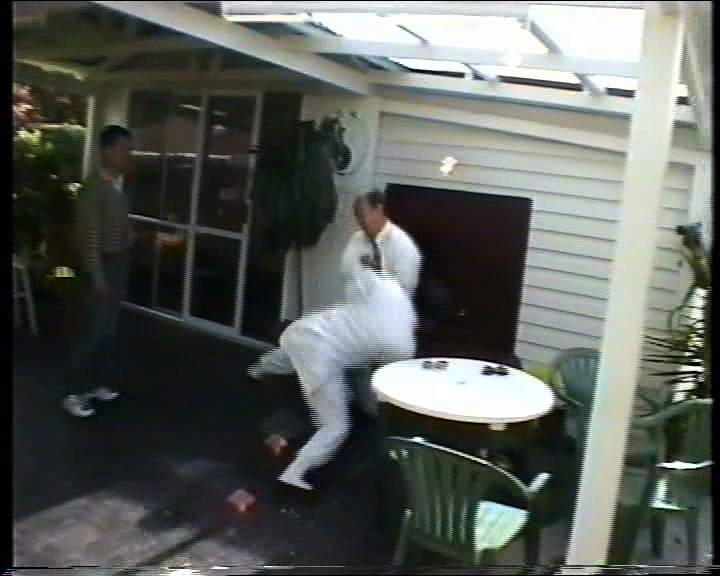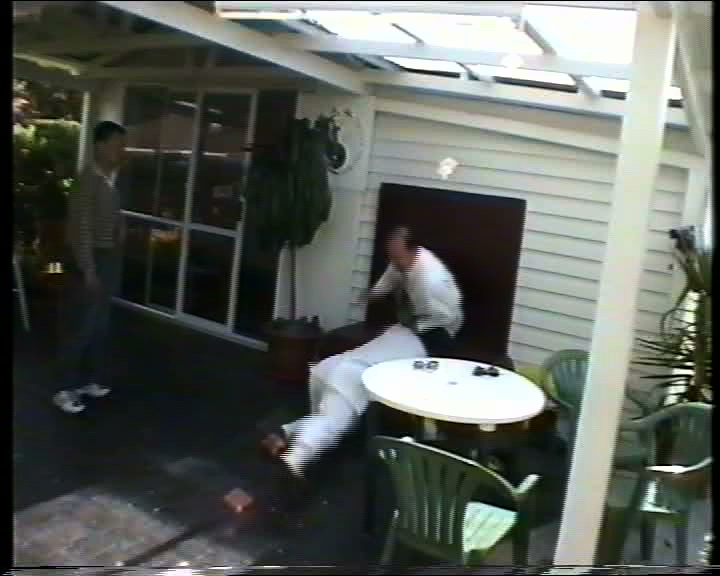 In the photo above, after managing to neutralise most of the attack, Master Yek is losing balance forward while driving Dr Yan onto the couch behind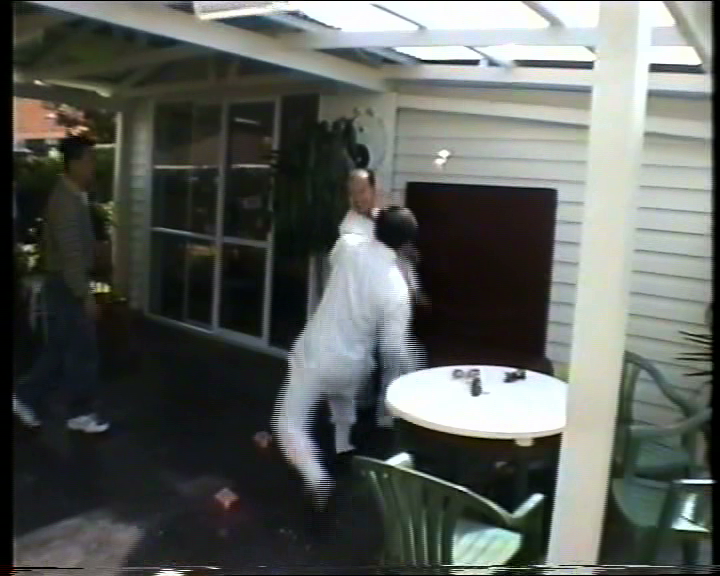 The above photo shows Master Yek bouncing away while trying to push Dr Yan back on the couch as he was trying to stand up.
The following photo's are in the middle of the open area, once Dr Yan moved away from the couch.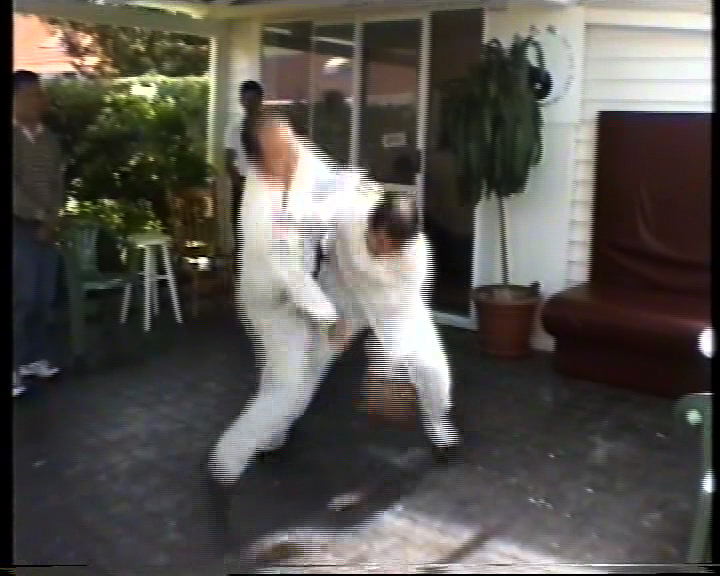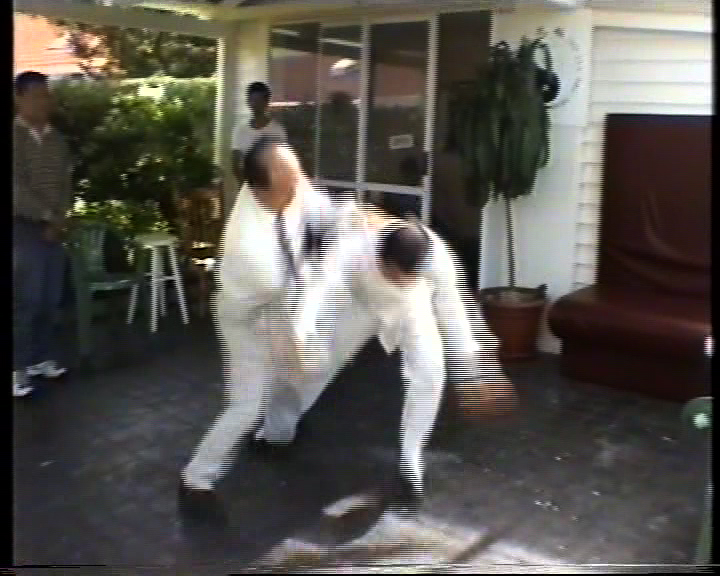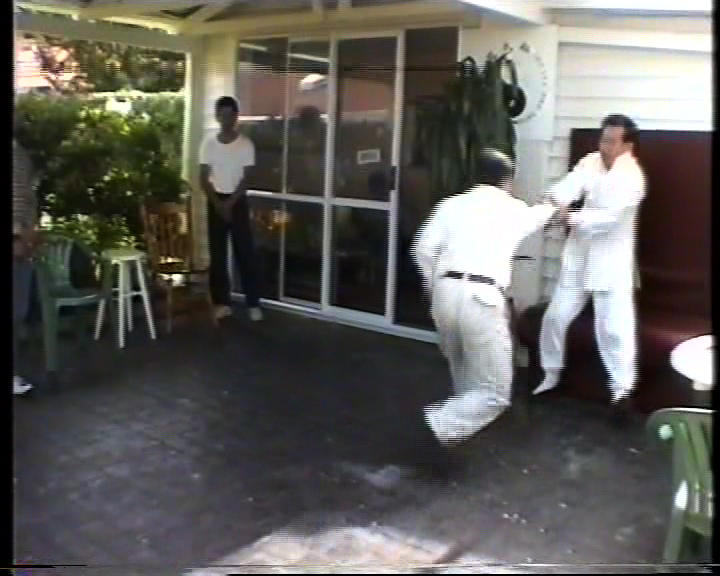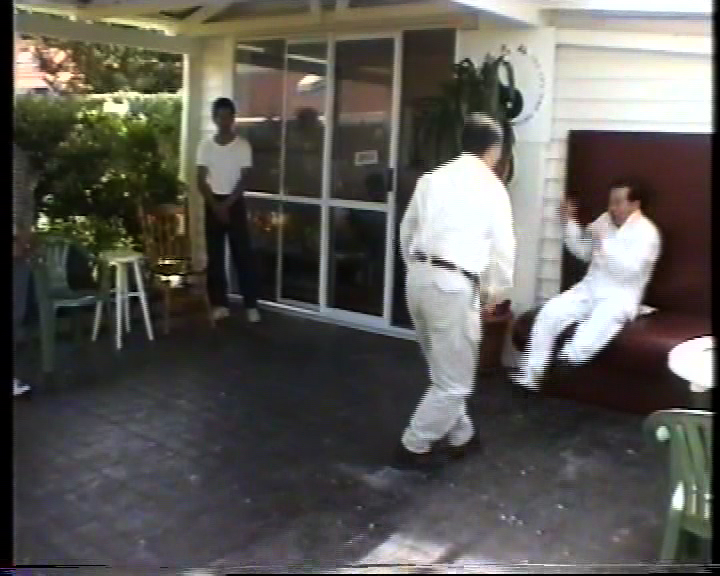 These last two photos show Dr Yan turning the low couch tactic against Master Yek